Grapha Replacement Blades
Have a Grapha 1522 Minuteman or 1522 Muler Martini trimmer and need replacement knives? Check out the awesome knives below. Choose from high speed steel or high carbon options. We carry front top, front bottom as well as bottom left and right knives. Made from the highest quality German steel these blades are ideal for production environments. Check them out today. However, be sure to double check the length and hole pattern to make sure you are ordering the right blade.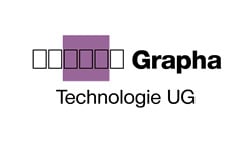 Material: Standard Inlay
Holes: 12
Length: 16.535"
Width: 2.933"

Material: High Carbon, High Chrome
Holes: 4
Length: 16.535"
Width: 1.181"