What is the difference between Strip-Cut and Cross-Cut Shredders?
posted this on Jul 23, 2015
There are many different brands of paper shredders on the market. A few that immediately come to mind are GBC, Fellowes, Martin Yale, and Dahle. But while there are numerous brands available, you may be surprised to learn that there are really only two types of paper shredder, and it has to do with cutting styles and not brand names. The two types of shredder are strip- and cross-cut, which is also known as confetti- and micro-cut. Here's more information about these two types of machines so you can determine which one would be better for your needs.
Strip-Cut
The strip-cut shredder is the most common type of shredder. This type of machine can be found at discount stores, office supply shops, and a variety of e-commerce websites. A strip-cut device will take your documents and turn them into countless strips that are typically about 1/4″ wide and are as long as the paper itself. (For example, letter-sized strips would be 11 inches long.)
The good thing about strip-cut shredders is that you can get one for very little cost, so this type of shredder is great for people who are keeping a close eye on their money. However, there is a drawback to using this type of machine: they don't offer as much document security as cross-cut devices. There are six different levels of shredder security, with Level 1 offering the least amount of security. Most strip-cut machines offer Level 1 or 2 security because it's possible for someone to put the strips back together so he/she can read your document and possibly steal your private information. Therefore, these devices are good for home users and for destroying non-classified business documents, but they shouldn't be used if you need a lot of security.
Cross-Cut
A cross-cut shredder should be your first choice when security is an issue. These devices can offer higher levels of security because they cut down up and down, and will turn your documents into tiny little pieces. (This is why these units are sometimes referred to as confetti-cut shredders.) Documents that are destroyed with this type of device are nearly impossible to put back together, so they're ideal for getting rid of patient information, tax documents, credit reports, and so on. The higher level machines are often used by government agencies that deal with a lot of confidential data, such as the military and IRS.
One possible drawback of using a cross-cut shredder is that they're often more expensive than their strip-cut counterparts. While this usually isn't of much concern to businesses and organizations, individuals might have an issue with it. Also, cross-cut shredders tend to be able to shred much less at once than strip-cut devices, and the higher security level, the lower the shredding capacity. This is one thing you should keep in mind if you or your employees will need to shred a lot of paper at once.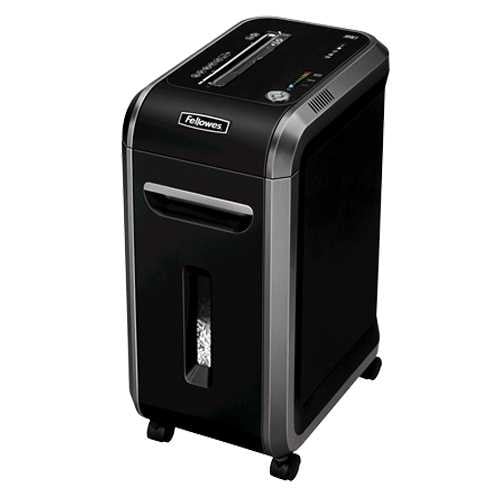 Related
Knowledgebase Articles
Can I use wire with my comb binding machine?
posted this on Jul 23, 2015
< Over the years, a number of customers have asked me whether they can use twin loop wire with their plastic comb binding machine. These customers often don't want to have to buy a brand new machine but like the look and feel of twin loop wire binding. However, the answer to their question isn't as simple as it seems. You see, they actually do make twin loop wire that is designed to work with the plastic comb binding hole pattern. With that said, if you want to use these wires you are going to need a way to close the wires. What is Spiral-O Wire?Let me explain a little bit more…There is a product that we carry called Spiral-O Wire. This wire has 19 loops and is designed to work with the hole pattern from a plastic comb binding machine. Spiral-O Wire is sometimes called Wire Combs or Ibico Wire and was originally designed for use with some of the older Ibico binding machines. A number of the older Ibico plastic comb binding machines also included a twin loop wire closer on the front of them to allow users to use both plastic combs and wire. This 19 loop wire was designed for this purpose.What Equipment is Needed? As the Ibico brand has been phased out by GBC and all of the older Ibico plastic binding machines have been replaced with new models, they no longer have the twin loop wire closer on the front of them. This presents a problem in trying to use these spiral-o wires since you can't use the wires without a way to close them.One of the only options left is to purchase a Twin Loop wire closer. However, since twin loop wire closers are not incredibly cheap this option usually only appeals to users who have larger electric plastic comb binding machines. Otherwise, it is often advisable to simply buy a low end 3:1 pitch twin loop wire binding machine (the supplies are cheaper). This being said, if you have one of the older Ibico binding machines that has a wire closer included you are in luck. The Spiral-O binding supplies that we carry will work perfectly with your machine and you will be able to use both plastic combs and wire depending on your needs. These Spiral-O binding supplies are available in Black, Silver, White, Blue and Red and in sizes up to 1″ in diameter.If you aren't sure what type of wire binding supplies that you need to work with your machine simply give us a call. Our trained sales representatives will be glad to help you find the correct supplies for use with your machine.(Read More)