Are there easier ways to bind a document with coil binding?
posted this on Jul 6, 2015
If you regularly bind your documents with coils, you are probably wondering if there is anything you could be doing to create an easier coil binding experience. It turns out that there are ways to speed up your productivity and make the process a lot smoother. Here are three tips for easier coil binding:
Consider using pre-punched paper. Punching holes in your document is definitely the most time-consuming part of the binding process. Using pre-punched paper will help you save a lot of time and you can use it in whatever printer or copier you have. Just make sure that it has the correct hole pattern. Coil binding uses a 44-hole pattern if you're using letter-sized paper.
Curve the spine of the document. Binding thick documents with coils can be tricky. After all, your document is essentially a giant block of paper while the coil is a plastic spiral. You should consider curving the spine of the document to make coil insertion easier. If your binding machine has a spine forming channel, take advantage of it. You could also use a plastic binding sleeve. A sleeve looks like a binder and you can just slide your document into one and it will automatically curve the spine for you.
Watch how you hold your coil crimpers. Finally, you need to crimp both ends of the coil every time you bind a book. You can do this with crimping pliers. They look very similar to a regular pair of pliers and they're used to trim and fold in the ends of the coil. When using your crimpers, make sure you hold them so that the red dot on them is facing up. If you don't see the red dot, you could end up simply clipping the coil instead of crimping it. This can cause the coil to spin out of the document and you will then need to re-bind it.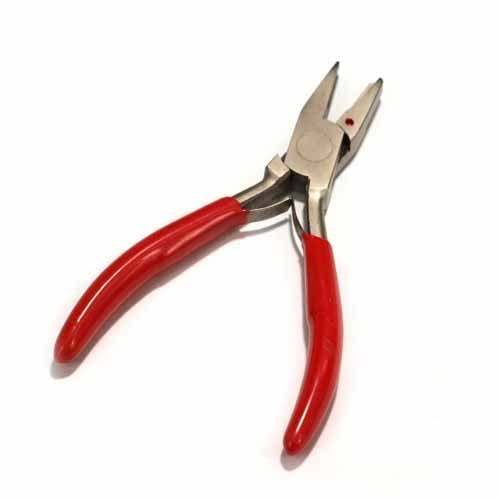 Related
Knowledgebase Articles
How do I bind a document using spiral coil binding?
Spiral coil binding (also known as Color coil or plastic coil binding) is one of the most popular and fastest growing of all coil binding styles. Documents bound with spiral coils lay flat and the pages can turn 360 degrees around the flexible PVC coil spine. Coil binding is fast and easy an... (Read More)
Do you have a glossary of coil binding terms?
Coil binding is a popular document finishing method that can be used for reports, proposals, anthologies, and more. In order to bind with coils, it's usually necessary to use a coil binding machine. There is a lot of terminology associated with these machines, so it's a good idea to b... (Read More)
What features should I look for in a spiral coil inserter?
If you are looking for a spiral coil inserter to use in your office or print shop and don't know where to start, don't worry. This will help you better understand the different coil inserters that are available on the market so that you can better make your decision. Num... (Read More)
How do I bind large documents with Color Coils?
If you have ever attempted to bind a book using a large sized color coil binding (30mm and larger), you will understand just how frustrating the process can be. For smaller sized book binding, you can easily use your coil binding inserter to quickly spin the coil binding onto your docum... (Read More)