Spiral Coil Binding Supplies
Spiral Coil
Binding Supplies
These spiral coils are used in conjunction with your binding system to create high quality, durable documents. These spines allow your materials to lay flat or be folded back-to-back, which is excellent for taking notes and quick page turning. Available in over 60 colors and a wide variety of sizes, this binding style offers a high level of versatility.
Find the pitch that's right for you.
Find the length that's right for you.
Find the right coil based on your project size.
MyBinding offers plastic spiral coils from three great brands, GBC, MyBinding and Plastikoil.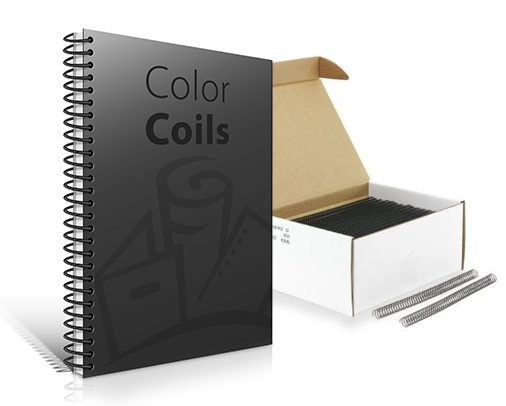 Browse our selectino of coil binding machines to find the right one for you.
Choose the look and feel that you want your projects and presentations to have.
Keep track of and organize your information in a practical and professional way. Browse dozens of different tab styles to find the one best suited for your needs. We offer printable copier tabs, custom index tabs, preprinted index dividers, and much more.