How do I use my coil crimpers?
posted this on Jul 16, 2015
Coil binding is a great way to bind your documents and make them look professional. Punching holes in your document and inserting the coils is easy. Some people do however have trouble with the final part of the process: crimping the coil. Crimping entails trimming the ends of the coil and turning the ends in so the coil won't spin out of your book. Doing this can be tricky so here are a few tips that can make it easier:
Your crimpers will have a dot on one side(often red). You need to make sure that the dot is always facing up. If you try using them and the dot is facing down, you'll just end up cutting the coil and not crimping it.

Hold your book so that it's parallel to the floor and ensure that the coil is facing you. Begin by crimping the right side of the coil as close to the edge of your document as possible. You should give the crimpers an additional squeeze to ensure that the coil is completely bent over.

Now you can flip the document over and crimp the other end of the coil. Flippping the book over is necessary because you need to make sure that the end of the coil is turned in, not out.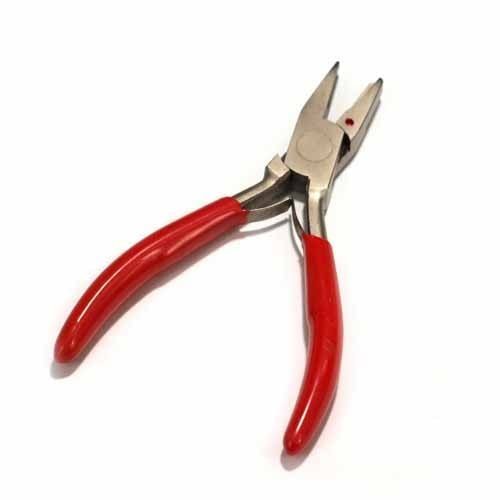 Related
Knowledgebase Articles
How do I bind a document using spiral coil binding?
Spiral coil binding (also known as Color coil or plastic coil binding) is one of the most popular and fastest growing of all coil binding styles. Documents bound with spiral coils lay flat and the pages can turn 360 degrees around the flexible PVC coil spine. Coil binding is fast and easy an... (Read More)
Do you have a glossary of coil binding terms?
Coil binding is a popular document finishing method that can be used for reports, proposals, anthologies, and more. In order to bind with coils, it's usually necessary to use a coil binding machine. There is a lot of terminology associated with these machines, so it's a good idea to b... (Read More)
What features should I look for in a spiral coil inserter?
If you are looking for a spiral coil inserter to use in your office or print shop and don't know where to start, don't worry. This will help you better understand the different coil inserters that are available on the market so that you can better make your decision. Num... (Read More)
How do I bind large documents with Color Coils?
If you have ever attempted to bind a book using a large sized color coil binding (30mm and larger), you will understand just how frustrating the process can be. For smaller sized book binding, you can easily use your coil binding inserter to quickly spin the coil binding onto your docum... (Read More)