DD-ATS Cloud: Annual Cloud Based Auditng System with Barcode Scanner for Proton T-5 Degausser
497.00
NewCondition InStock
DD-ATS Cloud: Annual Cloud Based Auditng System with Barcode Scanner for Proton T-5 Degausser
Product Description
With DataDefender™ ATS Cloud Software, consistently maintain an audit-worthy, media destruction report with no limit on users or memory storage!
Product Details
Tips:
All records are keyword searchable.
Filtered search results can be downloaded as CSV files.
PROTON DATA DEFENDER allows the account owner to pull only the records for one specific operator on your account and download them.
Simply log in, scan your hard drive serial number and IMMEDIATELY populate the report with the necessary information.
Runs on any computer, laptop or tablet with a USB port without requiring expensive third party hardware
Reference destruction history for every data storage device processed, regardless of the Proton model.
NO memory storage limitations so
UNLIMITED records can be maintained.
Rapid search function allows for immediate location of data in any field.
Facility
Records can be printed directly from inside the application.
More reliable than a hardware-based solution.
99.999% availability uptime.
Records can be exported as a CSV file compatible with any accounting software, providing a complete audit trail.
Item Specifications
Product Type: DataDefender™ ATS Cloud Software
Dimensions: 6" H x 2.5" W x 3.34" D
Weight: 5.29 oz.
Scan Technology: Laser
Color: White
Demonstration Video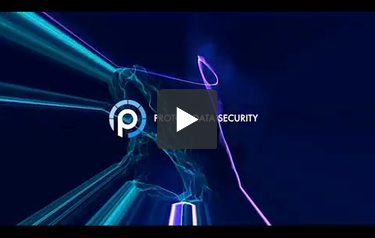 Wipe Hard Drives Fast with the Proton T-5 Degausser
Transcript:
Here is the newest NSA Degausser, the Proton T-5. Operation is easy, it plugs to any standard wall outlet and has universal voltage. Simply place the hard drive or tape in the top slot, push the button, and it will automatically drop into the chamber. The T-5 produces 20,000 Guass and has approved for use for top secret and classified government data. This system is safe and secure with minimal operator handling. And with the push of a button, the T-5 takes less than 20 seconds per cycle. The hard drive cannot be removed until it is fully degaussed. Internal sensors provide feedback of each cy ...
Read More
Here is the newest NSA Degausser, the Proton T-5. Operation is easy, it plugs to any standard wall outlet and has universal voltage. Simply place the hard drive or tape in the top slot, push the button, and it will automatically drop into the chamber. The T-5 produces 20,000 Guass and has approved for use for top secret and classified government data. This system is safe and secure with minimal operator handling. And with the push of a button, the T-5 takes less than 20 seconds per cycle. The hard drive cannot be removed until it is fully degaussed. Internal sensors provide feedback of each cycle and reported to the operator so you can be sure that it is operated to NSA and DOT specs each and every time. We've covered the basics of the Proton T-5 and if you have any questions please contact us at ProtonData.com