Proton T-5 Hard Drive Degausser
17758.00
NewCondition InStock
Proton T-5 Hard Drive Degausser
Product Description
This Proton T-5 Hard Drive Degausser erases hard drives and other magnetic media in 20 seconds or less. It produces a magnetic field of at least 20,000 Gauss (2 Tesla) per cycle and is approved to handle top secret/cassified data. For performance verification, its internal gaussmeter guarantees every cycle meets NSA specifications. This Proton T-5 Hard Drive Degausser is the ultimate degausser for efficiency and data security.
Product Details
Listed on the National Security Agency's Evaluated Products List (NSA EPL-Degausser) and complies with DoD requirements for destroying TOP SECRET and classified information on magnetic media.
Internal gaussmeter guarantees consistent performance by reporting the magnetic field strength of every cycle numerically on a blue LCD display.
Fully automatic operation – no drawer to open and close. Simply insert media into top slot and push start button.
Light, portable design – tabletop or floor operation.
Has digital cycle counter and status display.
CESG Approved (UK) and CE Approved (EU).
Manufactured in the USA in ISO 9001 certified facilities.
Permanent destruction of confidential and classified data.
Compliance with recognized standards and regulations, including NIST, FACTA, HIPAA, PCI DSS, GLB, GDPR, etc.
Sanitizes both Longitudinal and Perpendicular recorded media and is projected to reliably degauss future media with increased coercivities and higher Oersteds (Oe).
Stores energy from previous cycles to reduce subsequent cycle times and save energy.
Field Strength of at least 20,000 Gauss per cycle
Options include: 12 Volt battery, deployment case with wheels, custom dust cover, and more.
People Who Viewed Also Viewed
Item Specifications
Cycle Time: 10-20 seconds
Duty Cycle: Continuous
Power: Dual voltage (90 - 240 VAC @ 50-60 Hz)
Media Size: Handles all magnetic media within 4.3"D x 1"H x 6"W (11cm x 2.5cm x 15cm)
Hard Disk: 5000 Oe (longitudinal and perpendicular)
Tape: 3000 Oe
Weight: 128 lbs (58 kg)
Dimensions: 26"D x 19"H x 10"W (66cm x 48cm x 25cm)
Field Strength: At least 20,000 Guass (2 Tesla) per cycle
Demonstration Video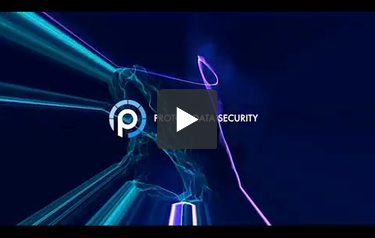 Wipe Hard Drives Fast with the Proton T-5 Degausser
Transcript:
Here is the newest NSA Degausser, the Proton T-5. Operation is easy, it plugs to any standard wall outlet and has universal voltage. Simply place the hard drive or tape in the top slot, push the button, and it will automatically drop into the chamber. The T-5 produces 20,000 Guass and has approved for use for top secret and classified government data. This system is safe and secure with minimal operator handling. And with the push of a button, the T-5 takes less than 20 seconds per cycle. The hard drive cannot be removed until it is fully degaussed. Internal sensors provide feedback of each cy ...
Read More
Here is the newest NSA Degausser, the Proton T-5. Operation is easy, it plugs to any standard wall outlet and has universal voltage. Simply place the hard drive or tape in the top slot, push the button, and it will automatically drop into the chamber. The T-5 produces 20,000 Guass and has approved for use for top secret and classified government data. This system is safe and secure with minimal operator handling. And with the push of a button, the T-5 takes less than 20 seconds per cycle. The hard drive cannot be removed until it is fully degaussed. Internal sensors provide feedback of each cycle and reported to the operator so you can be sure that it is operated to NSA and DOT specs each and every time. We've covered the basics of the Proton T-5 and if you have any questions please contact us at ProtonData.com