How do I choose between a bulletin board or tack board?
In the age of the Internet and high-tech office machinery, the humble bulletin board is still a must-have for office communication. Just about every office on the planet has one (or needs one) because, let's face it, as nice as e-mail and cell phones are, sometimes you need a good old-fashioned way to get your ideas and other pertinent information out to people. If you're looking for a new bulletin board, the ones made by Quartet are some of the best available. We've compiled a list of Quartet's good, better, and best bulletin boards. Whether you need a basic, inexpensive board to hang in your lunchroom or something fancier to complement your reception area or boardroom, there's a Quartet bulletin board that's perfect for your workplace.
Good: Quartet Standard Cork Bulletin Boards
If you just need a simple bulletin board for your break room or other common area, Quartet's entry-level bulletin boards will do the trick nicely. The cork in these boards is durable and self-healing (so you get great value for your money), and each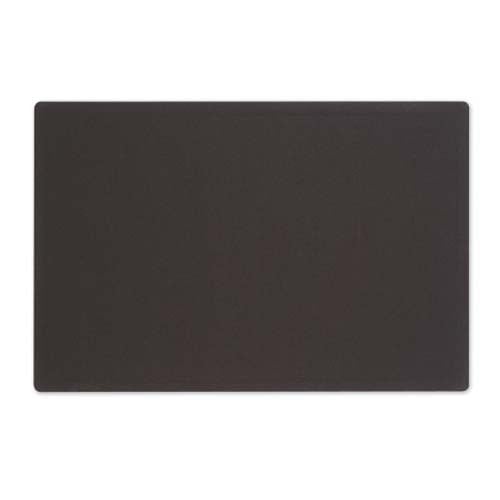 board is available in different frames including aluminum, oak, and plastic. Also, these boards are easy to install (hardware is included) and come in many different sizes.
Better: Non-Magnetic Quartet Prestige Fabric, Embossed Foam, and Colored Cork Bulletin Boards
The next step up in Quartet's line of bulletin boards is a non magnetic covered or colored board. These boards are good for meeting rooms, offices, or anywhere else that demands a high-quality, stylish board. The woven fabric boards are ideal for any workspace that needs a durable board in a fashionable color such as burgundy, blue, or gray. Meanwhile, the embossed foam and colored cork boards command attention and are built to last. All of these bulletin boards are backed by high-density fiberboard to retain pins; plus, they're self-healing and fade-resistant, so they'll look good for a long time to come. And just like the Quartet's standard bulletin boards, they're easy to install, so you can begin using your new bulletin board in no time at all. Finally these boards come in a variety of different frames (mahogany, aluminum, maple). With Quartet's Prestige bulletin boards, you really can have it all.
Best: Quartet Prestige Plus Magnetic Fabric Bulletin Boards
If you're looking for the ultimate bulletin board, stop looking – you've found it. Designed with executive offices and conference rooms in mind, Quartet's top-of-the-line Prestige Plus Magnetic Fabric Bulletin Board has dual functionality. It allows you to post items with either pushpins or magnets. Quick Clips are also included, so you have an additional way of tacking things to your bulletin board. This product is constructed for heavy use and will definitely be in it for the long haul, thanks to a self-healing surface and fiberboard backing. Finally, each bulletin board is available in either an aluminum or mahogany frame to complement your workplace's decor.
Related
Knowledgebase Articles
Can I use wire with my comb binding machine?
Krish Technologies posted this on Jul 10, 2015
< Over the years, a number of customers have asked me whether they can use twin loop wire with their plastic comb binding machine. These customers often don't want to have to buy a brand new machine but like the look and feel of twin loop wire binding. However, the answer to their question isn't as simple as it seems. You see, they actually do make twin loop wire that is designed to work with the plastic comb binding hole pattern. With that said, if you want to use these wires you are going to need a way to close the wires. What is Spiral-O Wire? Let me explain a little bit more…There is a product that we carry called Spiral-O Wire. This wire has 19 loops and is designed to work with the hole pattern from a plastic comb binding machine. Spiral-O Wire is sometimes called Wire Combs or Ibico Wire and was originally designed for use with some of the older Ibico binding machines. A number of the older Ibico plastic comb binding machines also included a twin loop wire closer on the front of them to allow users to use both plastic combs and wire. This 19 loop wire was designed for this purpose. What Equipment is Needed? As the Ibico brand has been phased out by GBC and all of the older Ibico plastic binding machines have been replaced with new models, they no longer have the twin loop wire closer on the front of them. This presents a problem in trying to use these spiral-o wires since you can't use the wires without a way to close them. One of the only options left is to purchase a Twin Loop wire closer. However, since twin loop wire closers are not incredibly cheap this option usually only appeals to users who have larger electric plastic comb binding machines. Otherwise, it is often advisable to simply buy a low end 3:1 pitch twin loop wire binding machine (the supplies are cheaper). This being said, if you have one of the older Ibico binding machines that has a wire closer included you are in luck. The Spiral-O binding supplies that we carry will work perfectly with your machine and you will be able to use both plastic combs and wire depending on your needs. These Spiral-O binding supplies are available in Black, Silver, White, Blue and Red and in sizes up to 1″ in diameter. If you aren't sure what type of wire binding supplies that you need to work with your machine simply give us a call. Our trained sales representatives will be glad to help you find the correct supplies for use with your machine.(Read More)