Logan Graphic Products
Logan

Graphic Products, Inc.

Logan is an industry leader in producing high quality cutting tools and accessories designed to make cutting professional looking mats fast and easy. Logan also produces equipment designed to cut other materials such as fabric, foam board and paper. Browse their full selection of products below.
Other Graphic Tools
Logan produces a wide range of cutting instruments for everything from paper to foam board.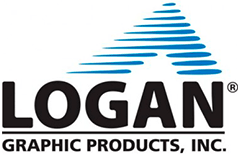 Logan is an industry leader in the production of mat cutting equipment and accessories. Their products are used by hobbyists, artists and professional framers. Since 1794, Logan has strived to innovate with unique designs that make cutting mats and other materials faster and easier. Borwse our selection of Logan products above to find the right equipment for your needs.